A game programmer creates the code that gives the game a new lease on life. As a game programmer, you work as a part of the team. You'll collaborate closely with game designers, artists, quality assurance, and other departments to translate a game's concept into a fully playable and functional game. Game programmers could control anything, such as how quickly your character moves and how high they jump, how many opponents come at certain times, and how they react when attacked. As varieties of games grew more complex along with the advancement of technology in the games industry, a career as a game programmer requires not only skills but also eagerness to learn.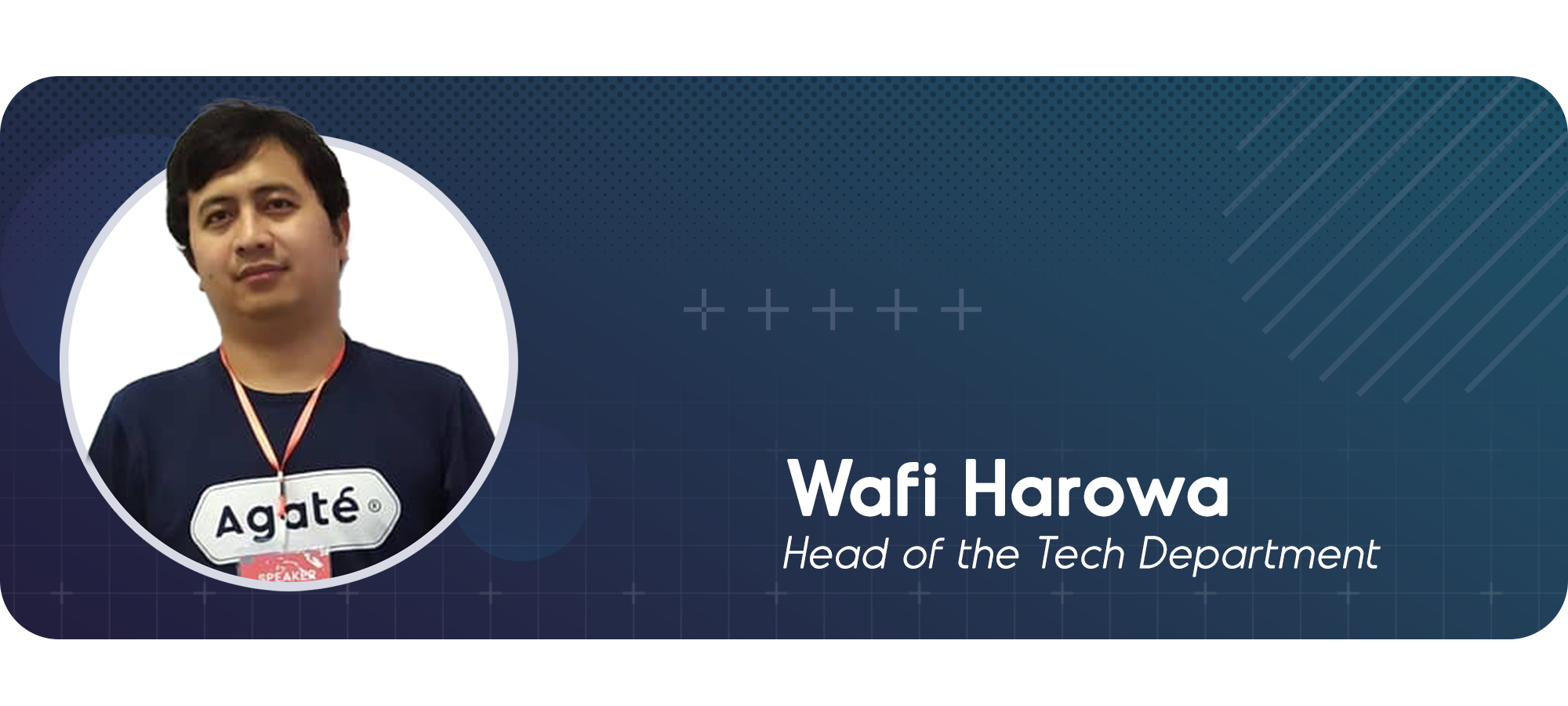 Wafi currently takes the lead as Head of Technology in Agate. With ten years of expertise in game development, Wafi has been involved in various games, from indie to casual games. As Head of Technology, Wafi is in command of programmers in Agate. With his distinguished career, he had several mindsets he holds on to as a programmer.
Programmers' job is to solve problems, not write code. Sometimes, problems can be solved with communication. That's why communication skill is essential if you want to be a great programmer.
Programming is like driving skills. People will ask if you're a good driver, not if you can drive a specific car. Focus on improving your programming fundamentals instead of a particular programming language.
Every good programmer is self-taught. Your ability to learn new things is your core skill as a programmer. Technology changes rapidly, so programmers must constantly adapt and learn to stay relevant.
Want to apply those mindsets to your career? Agate is hiring! See our available roles and positions down below.
Vacancy On Tech Departement
Position
Department
Division
Contract Type