Are you an aspiring designer who wants to develop your leadership skills and level up your career? Worry not! On December 17th, 2022, our Design Director, Fandry Indrayadi, and our Associate Design Manager, Ignatius Tommy Eka Putra, provided some insightful tips at the Designer Story event. The event was held hybrid, so participants can join both offline and online. Let's check it out!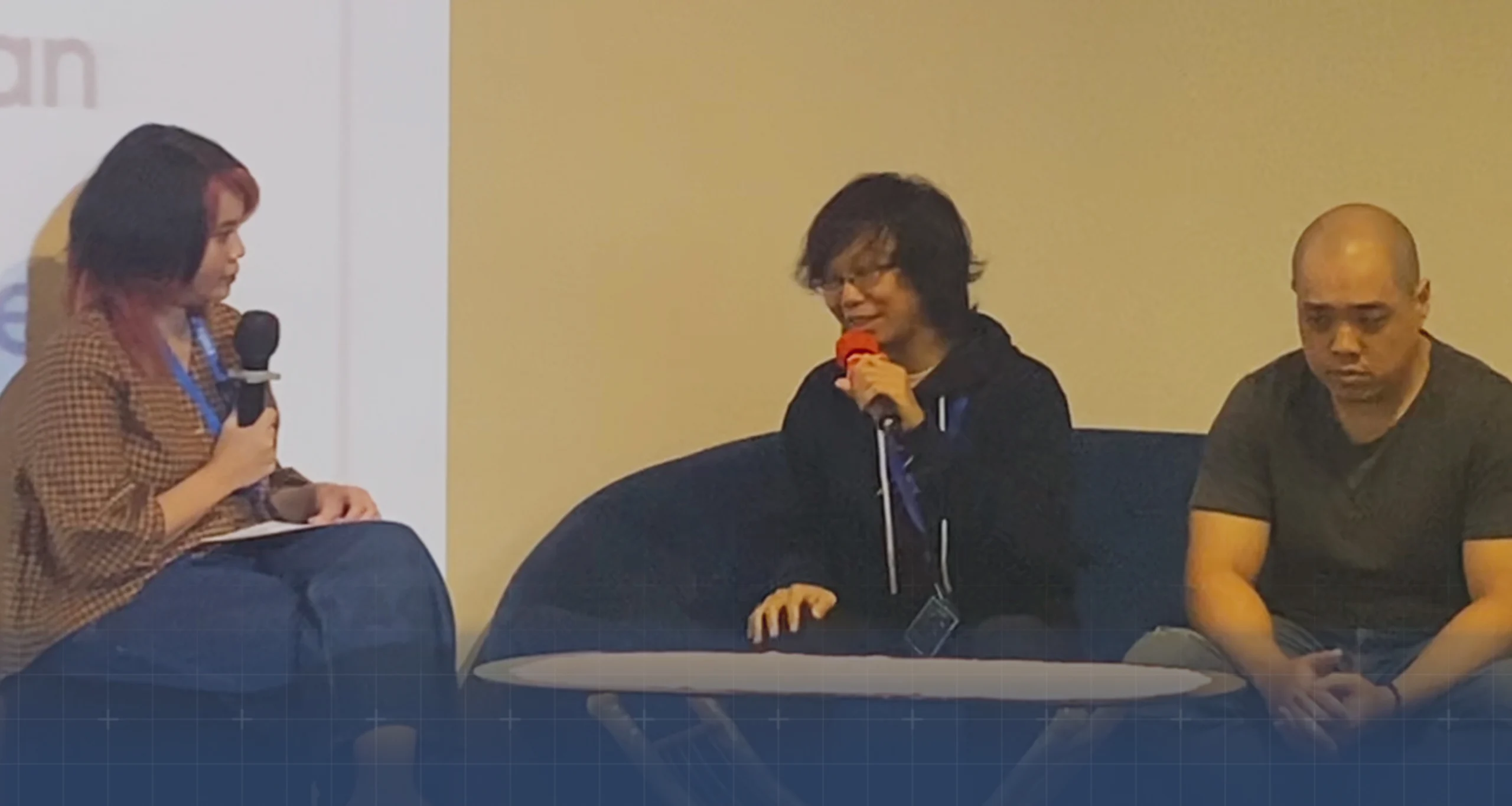 Fandry (center) and Tommy (right) are sharing their tips and experiences about leadership in the design industry.
In the event, Tommy and Fandry shared about the two options available for designers who want to step up their careers to a higher level:
Specialist
They typically become experts in a particular field within the design domain.
Generalist-managerial


They typically take on a lead position of a design team for a particular project in the company.

As a generalist-managerial, there are three career choices that you can take:

Lead Designer
You'll be responsible to lead the team and ensure the quality of the project. As a lead designer, you'll collaborate with stakeholders of the project to ensure the timeline and goal of the project are achieved while actively participating in the decision-making process.
Design Director
You'll be in charge to ensure the quality and development process of a large project is up to the company's standards. If there are any issues during the project, a design director will be the problem solver. In a project, you'll take the responsibility to ensure the design direction of a project and supervise the design progress with other lead designers.
Studio Design Director


You'll ensure multiple projects' quality and development process is up to the company's standards. In the team, you'll also work with lead designers and design directors from various projects to supervise, synchronize, and act as an advisor to the team.
Tips from experts at Agate to help designers prepare themselves to become a leader:
What are the roles and responsibilities of a Design Director and Design Manager?
The main tasks of a Design Director are:
Ensuring that all designers and the project's progress are in line with the agreed goal and vision for a game.
Having strategic thinking to find a long-lasting experience in the game based on user behavior.
The main tasks of a Design Manager are:
Helping to manage other designers.
Acting as a bridge between the Design Director and other designers.
The general differences between the two roles are:
The Design Director focuses more on the direction of the design aspects of a project.
The Design Manager focuses more on team or people management.
Are there any changes when you transition from a designer to a lead designer? What are the differences in the problems and the skills that need to be developed?
What a solo designer or designer in a team focuses on:
Observing the environment and behaviors around. Particularly things or experiences that can be implemented into the game.
Solving problems that exist in the game in order to provide the desired experience.
Communicating and presenting ideas, concepts, and designs that have been created.
Documenting processes and ideas obtained from oneself or other team members.
As a lead or manager, you usually go directly to the field less often.

The main tasks of a leader or manager are:
Being a good listener who knows how to effectively communicate ideas, concepts, or feedback to other designers.
Putting team members in the suitable position according to their abilities and knowledge.
Being a decision maker in determining solutions for problems that arise in a project.
Providing opportunities for other designers to learn from the problems or mistakes that arise.
What do you wish you had known when you first became a lead designer?
When becoming a solo designer, one usually focuses on their own thoughts and does not overthink about other things outside of the work being done. In comparison, a lead or manager has to understand the management of human resources and the direction of the project is made.
If you're looking to begin a career in leadership or management, some of the skills you should develop are:
Ability to look at the work and situation of others (especially members of the team)
Time management
Ability to manage people
What is the difference between spending your time when you were a solo designer and a lead designer? Are you still designing games/products?
When comparing the time spent as a solo designer and lead designer, the most noticeable difference is the intensity of being able to jump in and help design the game. As a lead or manager, more time is spent on the strategic side to ensure the game's direction and vision are still relevant.
In addition, a lead or manager will also spend more time being the mediator in issues faced by their team members, which takes up more time in meetings. As a solo designer, more time can be spent designing the game or product.
How to manage time and focus on becoming an effective leader?
There are some tips to be able to manage time efficiently and also to make sure that there's no timeline setback from a project.
Establish time or schedule to work on your tasks, discuss with other people, and have meetings (use an online calendar to be focused and organized).
Delegate some tasks to other people in the team.
Make a priority scale for tasks. Usually, the main priority for a designer is the core gameplay, so focus on that first.
Is there any advice for aspiring lead designers?
Tips from Tommy:
Learn to trust your team; this will allow the team to grow.
Learn time management as early as possible; setting a work schedule is one way to do it.
Learn how to manage people within the team.
Try to be a good support system for the team.
Tips from Fandry:
A lead or manager should also have good design fundamentals. This means that a leader should continue to hone their skills in the:
Observation
Critical thinking
Verbal and non-verbal communication
Learning how things work outside of the game industry


The main thing is not to be afraid to make mistakes and then learn from them. Feel free to continuously experiment in creating and finding the most suitable hypothesis for the goals and visions of the game.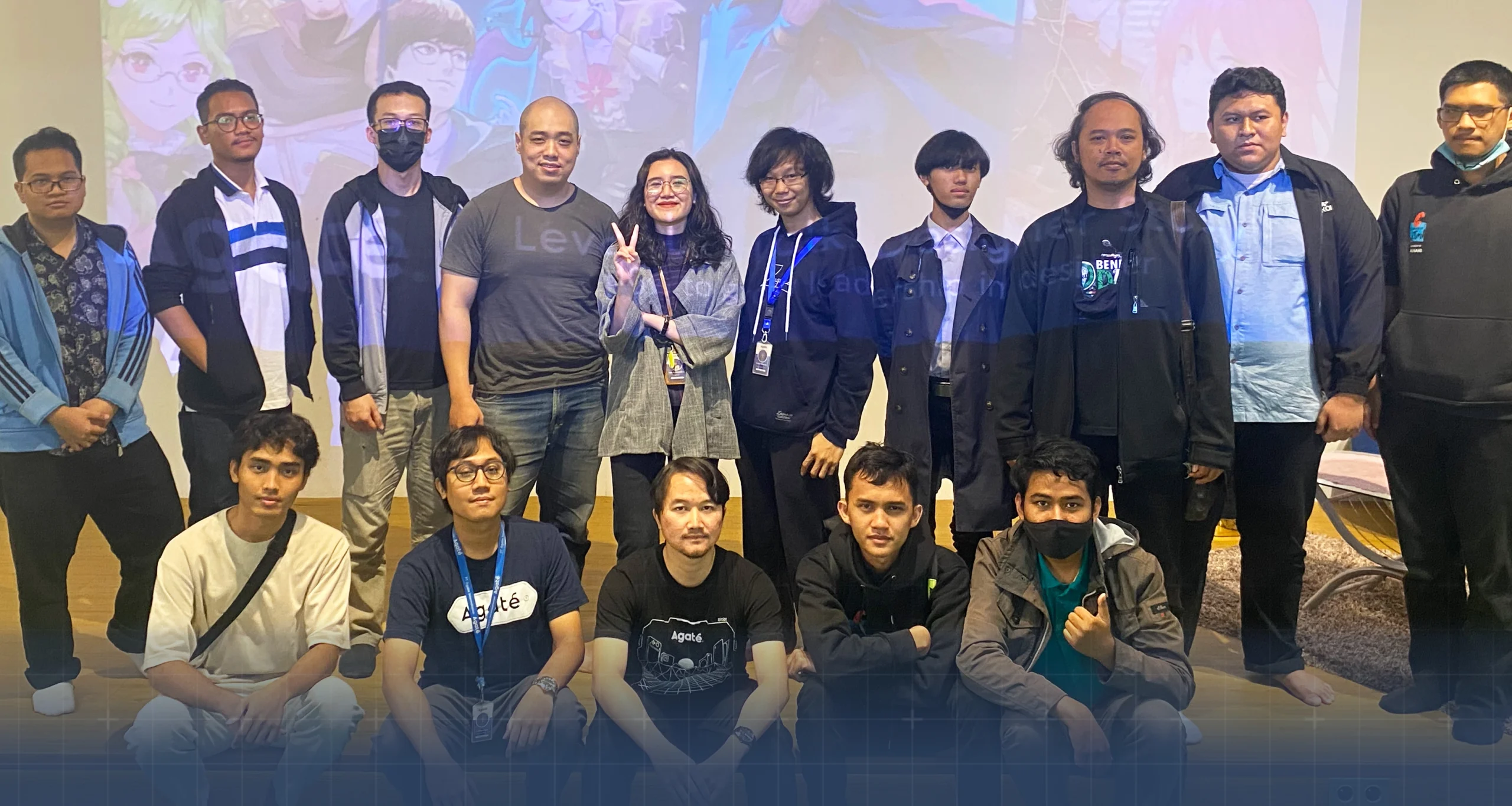 Photo session with all offline participants after the event.
With the tips, we hope you can gain some insights to pursue your dream career as an aspiring designer. If you're interested to join our crews, check out the vacancy list below!
VACANCY ON DESIGN DEPARTMENT
Position
Department
Division
Contract Type