Agate is committed to making its mark on the global stage, and we are thrilled to be a part of these upcoming international events as we continue to grow our global presence.
Game Industry Conference (GIC) 2023 in Poland, from 6 – 8 October.
Indonesia Game Developer Exchange (IGDX) Business and Conference 2023 in Indonesia, from 11-13 October.
Gamescom Asia 2023 in Singapore, from 19- 22 October.
Game Industry Conference 2023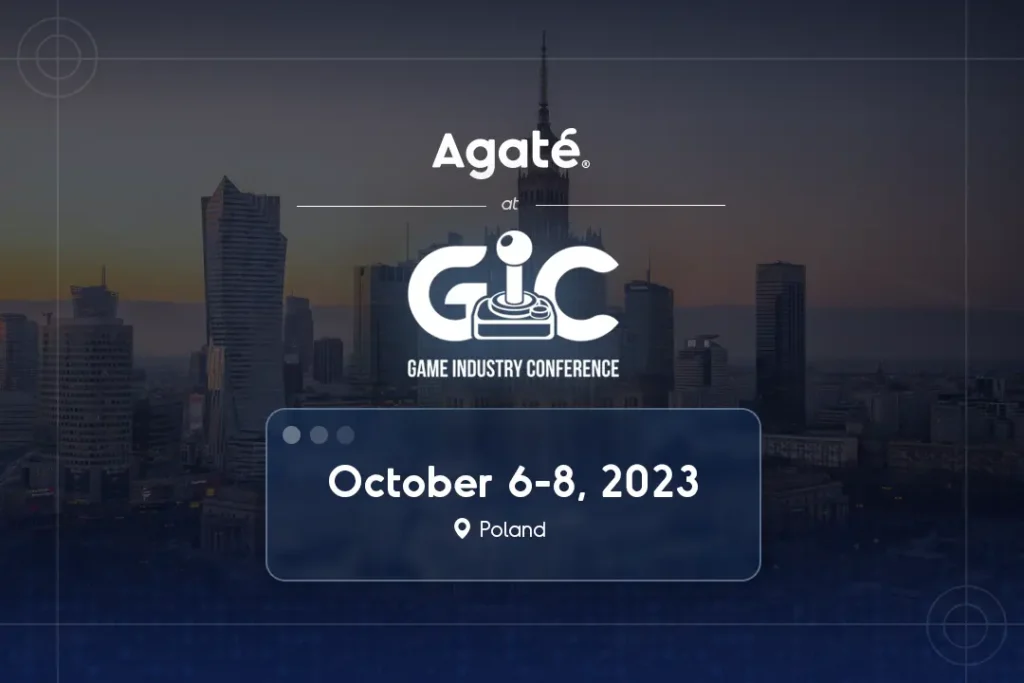 The Game Industry Conference (GIC) 2023 is Poland's largest game development conference. The event is scheduled to take place at the Poznan Game Arena from October 6th to 8th, 2023.
GIC is a three-day event that brings together game developers, publishers, and other industry professionals worldwide. It features a variety of activities, including keynote speeches by industry leaders, technical talks on specific game development topics, and networking opportunities to meet and connect with other professionals in the industry.
Meet Agate's Representative at the GIC 2023.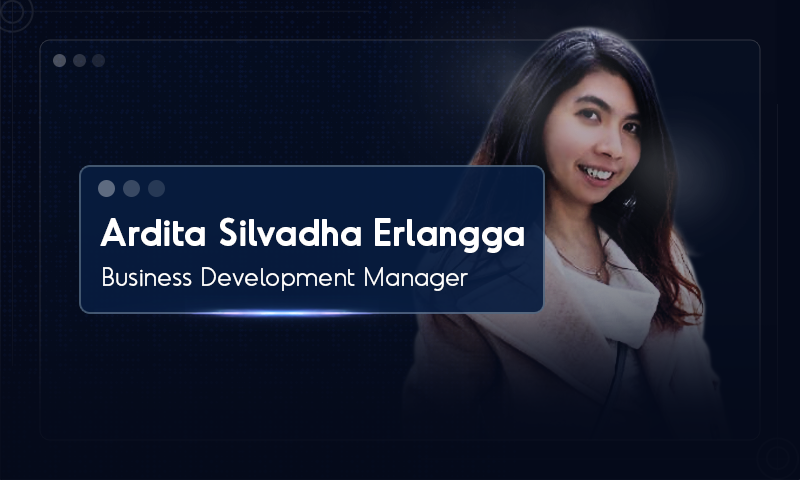 Ardita represents the porting and IP publishing team and is driven by a sincere desire to contribute to exceptional player experiences, advocating technological advancements that prioritize the intellectual property businesses can own. She works closely with her expert team to help our clients implement and manage their tools, platforms, and people to deliver excellent player support.
Get in touch with Ardita at the event to discuss topics such as:
Porting services and strategies to bring games from one platform to another, as well as maintaining relationships with major platform holders
Opportunities to work together on our existing IPs, especially our PC and console games, such as Celestia Chains of Fate, Dreadhaunt, and Tirta.
Indonesia Game Developer Exchange (IGDX) Business and Conference 2023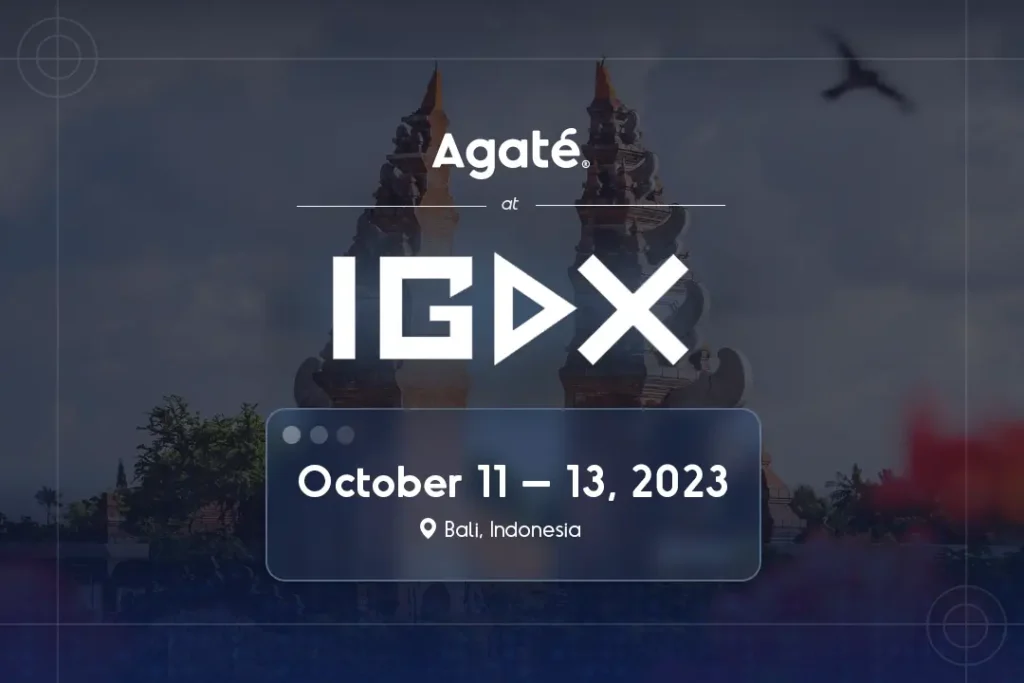 The Indonesia Game Developer Exchange (IGDX) Business and Conference 2023 is an annual event organized by the Ministry of Communication and Informatics in collaboration with the Indonesian Game Association (AGI) to improve the capabilities and quality of Indonesian game developers, as well as to promote the Indonesian game industry to the world. The event will be held at the Stones, Bali, Indonesia, from October 11th to 13th, 2023.
IGDX Business and the IGDX Conference aim to create a platform for the Indonesian game development community. IGDX Business serves as a business matchmaking event, fostering connections between Indonesian game studios and key industry stakeholders like publishers, distributors, service providers, marketplaces, venture capitalists, and government officials. Meanwhile, the IGDX Conferences are seminars offering insightful panel discussions and business presentations. It equips participants with fresh insights into the video game industry's landscape, trends, best practices, and regulations.
Aditia Dwiperdana, our Chief People Officer, is scheduled to be one of the speakers at the conference discussing the topic: "The Importance of Team Culture in Game Studios: The Secret Behind Successful Studio."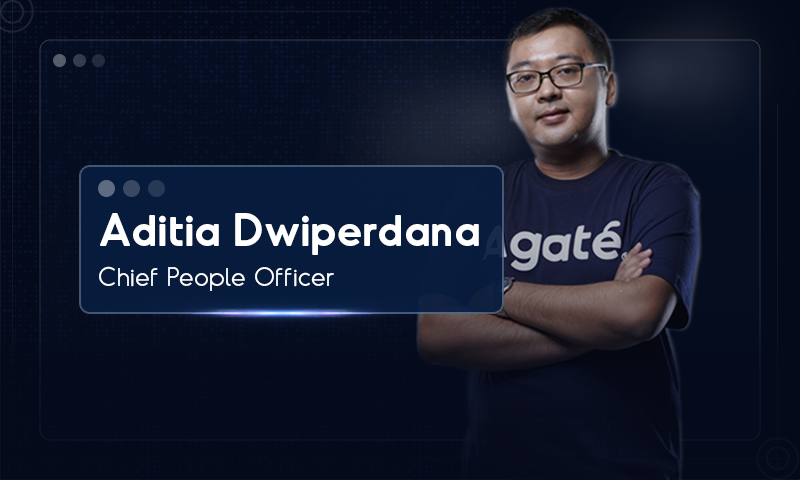 You can also meet other Agate representatives at this event to discuss what we can do for your company through gamification and full-game development services.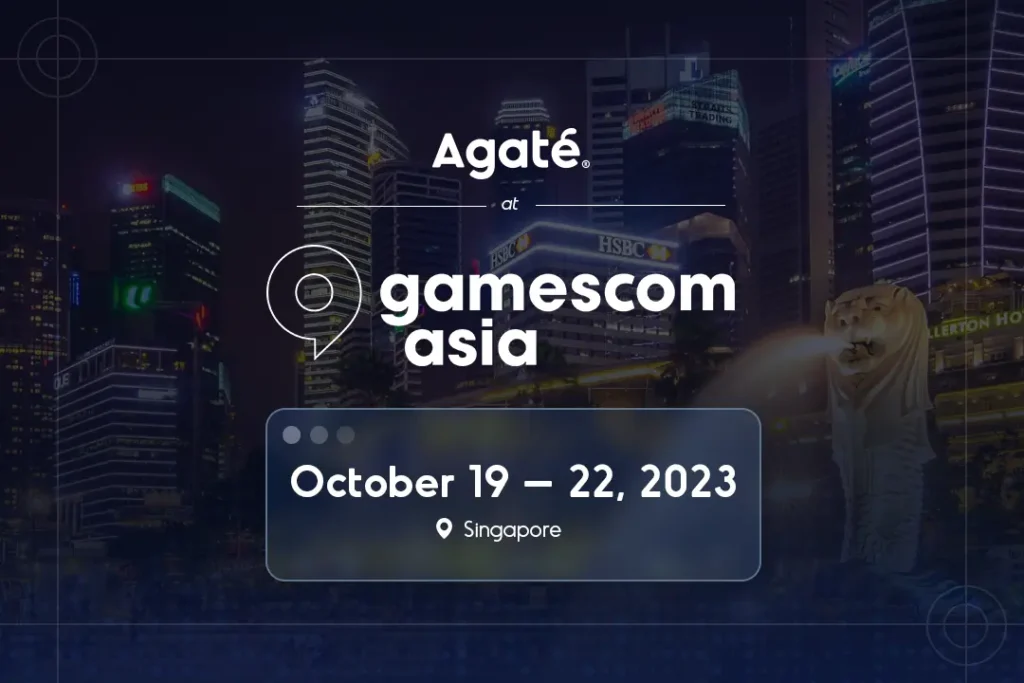 Gamescom Asia 2023 is the Asian satellite event of Gamescom, the world's largest computer and video games festival. The event will be held at Singapore's Suntec Convention & Exhibition Centre from October 19th to 22nd, 2023.
The trade zone at Gamescom Asia is an excellent place for game developers, publishers, and other industry professionals to network and do business. It will feature booths from companies from all over the world, networking events, and conferences.
Cipto Adiguno, our Chief Strategy Officer, is set to participate as a panelist in the discussion titled "Building a Thriving SEA Gaming Ecosystem Together."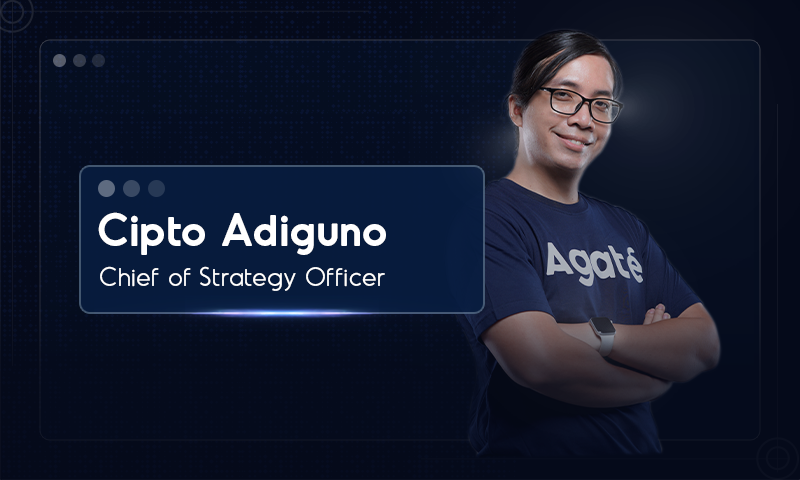 You'll have the opportunity to connect with other Agate team members at this event to explore how our gamification and full-game development services can benefit your company. Don't hesitate to contact us via email to set up a meeting. We're looking forward to having a conversation with you!