Programmers, artists, and designers make up most of the team behind all the games we know and love. There are several distinct roles in game development: a programmer writes code; an artist produces artwork; a designer designs game concepts; and others precise positions. They all collaborate to build magnificent settings, detailed gaming mechanics, and the characters you love. However, while the work of a game programmer or artist is evident, it is more difficult to understand what a game producer does.
When it comes to Producers, you might associate this role just as in the fields of movies, music, television, and even games. But, how far do you know about the role of a Game producer?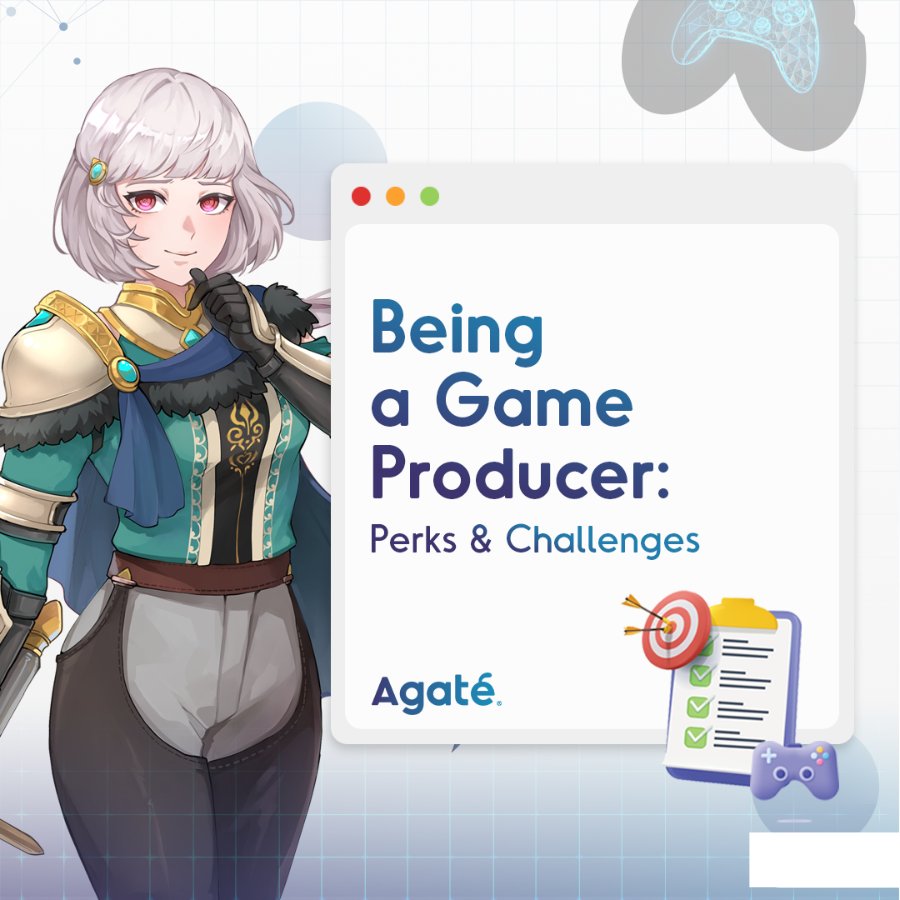 Game producer involved in the end-to-end game development process. As the "Jack of all trades," game producers work to plan, manage, and make sure that games can be released as expected. In addition, producers ensure that game development and production teams meet deadlines, collaborate, and maintain a shared design, artistic, and technical vision.
As a game producer, you will learn about the overview and how things work without requiring formal background or specialization in game development (such as programming, art, or design). However, game producers also need to keep up with the newest trends and technologies in the industry because you will work closely with artists, programmers, designers, other specialists roles, various client requests, and user behaviors.
Perks
Jack of All Trades
Instead of having a deep knowledge of one or two things, game producers have a well-rounded understanding of the game development process. They will also have the opportunity to learn about the newest tools and technology in the industry.
The game producers do not need to be technical experts; they must understand how the end-to-end game development process works. Therefore, they always keep up with their tools or technology and how things work.
Improvement
Learning and growing are a part of being a Game Producer. Game Producers will improve their leadership, problem-solving, communication, team building, and budgeting skills with every project through hands-on experience.
Game producers always focus on enhancing their skills. In addition, their experience in the development process will make them better decision-makers, leaders, and managers.
Highly Sought-after
Every game needs game producers, from the most straightforward puzzle to the most expansive MMORPG. With the rapidly expanding game industry, new games are also released daily. Therefore, experienced game producers will be in demand to keep up with the ever-growing and ever-changing industry.
Looking at the trends in the game industry, they are changing so fast, and it's challenging to keep up with them all. That's why producers will face plenty of new challenges in this industry.

Challenges
Deadline
A game producer is responsible for delivering projects on time with the level of quality that is agreed upon and within the client's budget. Therefore, game producers must have outstanding time and people management skills because failure to meet the deadline or to stay within the budget will be their responsibility.
There's no doubt that a game producer will be responsible that the game development process is going according to plan. So, it's very crucial for a game producer to have people and time management skills.
Unpredictability
Game Producers will deal with a lot of unpredictable factors in working. To overcome it, they need to be flexible, resourceful, and proactively find different approaches to problem-solving.
The game producer will face many unpredictable things while we are involved in some client projects. The key is that a game producer must proactively seek other ways to approach things and tackle the problems.
Communication
The game producer will work and interact with various specialists, technical roles, and clients. Therefore, game producers need to understand the context and different perspectives and use them to communicate effectively. A game producer is a communicator who understands the context from multiple perspectives.
Are you ready to take the challenge as a Game Producer? Agate is hiring! You can see the detailed qualifications and requirements here: Game Producer Role
Outside the game industry, do you know that Game Producer also has similarities with Project Managers? What is the similarity? Discover it in our upcoming article!
Vacancy On Production Departement
Position
Department
Division
Contract Type