Based on the best-selling novel, Dilan by Pidi Baiq, the visual novel made by Agate in collaboration with Ciayo, became an immediate hit within the week of its release. Obtaining more than a few outstanding achievements such as: Top 5 Free All Games, Top Trending All Games, Top Free Simulation, #25 Top Grossing Simulation Games on the Google Play Store and featured by Google Play Store as well. At the moment, the game stands to even somewhat compete with giants such as Garena Free Fire, Mobile Legends: Bang Bang and PUBG Mobile. Meanwhile the game's numbers are still increasing within the time this article is being written.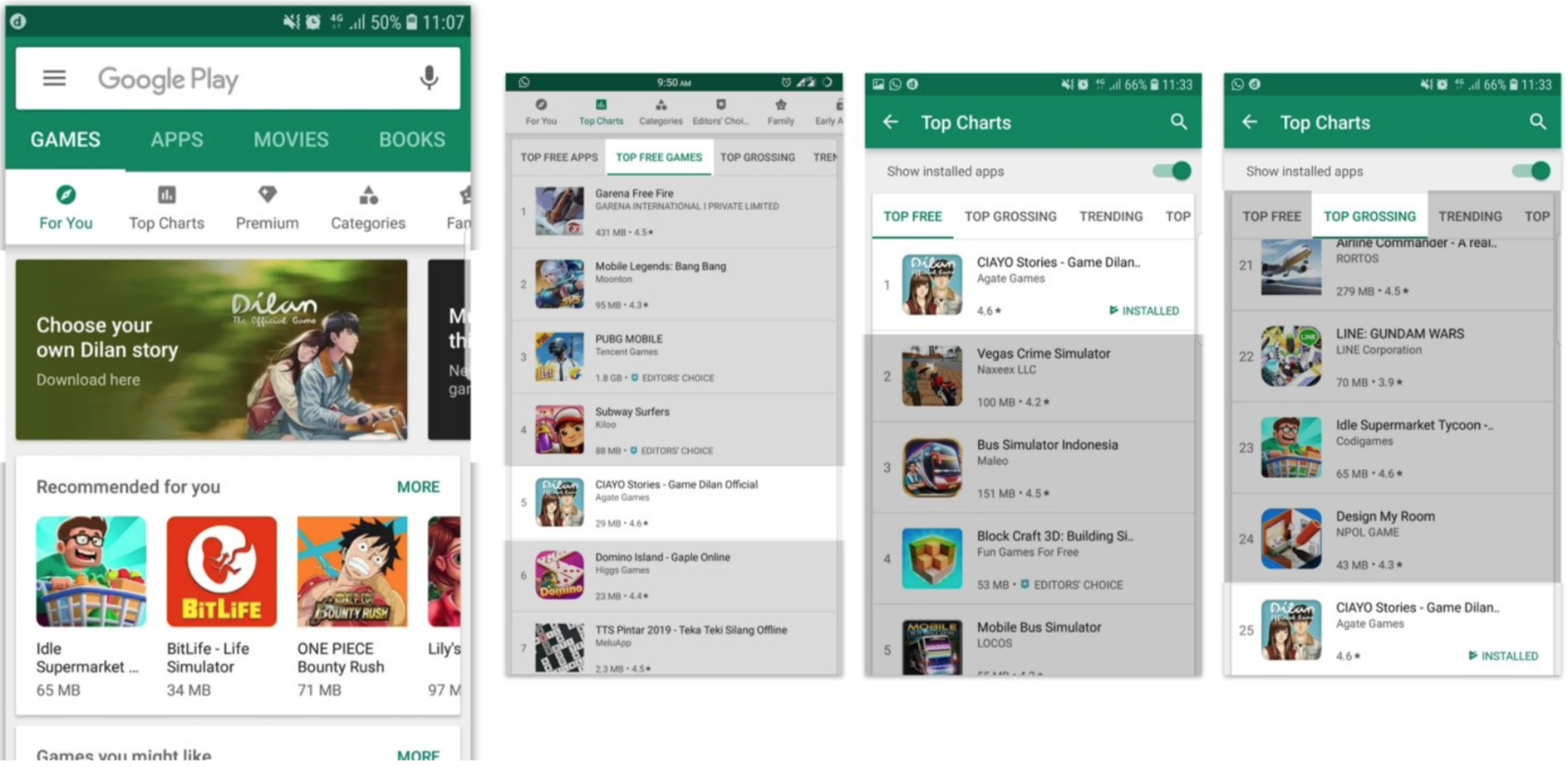 Dilan's Official Game, takes you on the journey inside the brilliant love story between Dilan and Milea with a few twists. Within the game, not only will you find familiar scenes from within the novels themselves, but also experience new ones from choices that you are allowed to make. Unlike the novel where you are a powerless spectator, within the game, you are tasked to play the role of Milea and make decisions that would alter the outcome of the story. 
Besides the simple Visual Novels nuances, the game also lets you to fully immerse yourself by becoming the Milea closest resembling yourself. Not only do you get to name the main character, but each of your choices will also affect her personality. This feature allows further alteration of the story beyond the immediate consequence of a single choice, and shapes the character into the Milea that you want to become. 
Despite the changes into unfamiliar territory, many of the die-hard Dilan fans seems to have taken quite a liking to this feature. As, through the alternate stories that the fans can explore, questions of "What if?" Are answered in a way that makes it you as the player, are responsible for the changes. And this is a good thing because there are many points within the original story where many readers seem to disagree with Milea's choices. And now, they have the power to change that.