Indonesia, March 17th, 2022 – On March 25th, 2022, Indonesia-based developer Agate will launch a new chat story for their mobile visual novel platform Memories. Titled Villain Wonderland, the new tale offers romance in a world full of magic and fantasy.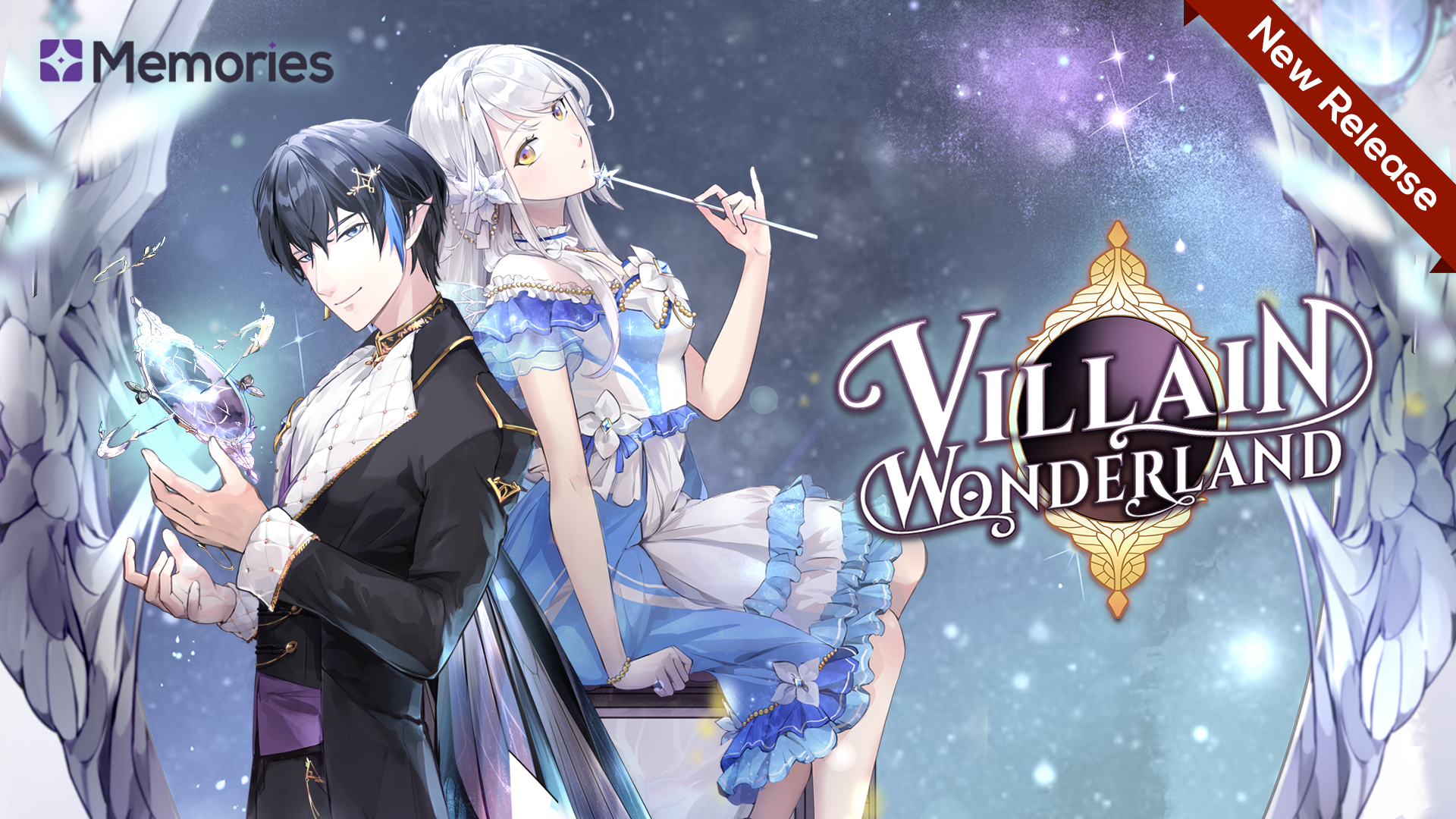 In Villain Wonderland, players play the role of Canaria, a sweet and beautiful fairy and a famous diva of the fairy kingdom. Yet, her seemingly perfectly life is brought down by her wings, for she was born with wings too small to even let her fly like other fairies.
One day, Canaria's trusted manager Ivan offers her a chance to cure her wings. But before her dream can come true, she has to play the part of a fairy godmother who helps those in need from the different worlds and realms. As fate would have it, the ones most in need of happiness are villains of the most well-known fairy tales. Thus, Canaria sets out with her unique magic, "Siren Song", which brings happiness to everyone who listens to it. 
Villain Wonderland will bring a unique twist to the fairy tales that everyone knows and loves. Players will be able to discover the untold stories of iconic villains such as the Wolf from Red Riding Hood, Hunter from the Beauty and the Beast, the Stepbrother of Cinderella, and more.  
The main characters include:

A sweet and beautiful fairy who's enjoying her life as a famous diva in a kingdom of fairies. Her small wings are unable to fly and is a source of sadness for her. Her unique magic, "Siren Song", brings happiness to its listeners. 
The trusted partner and manager of Canaria. He will not tolerate anyone belittling Canaria. Ivan always finishes his work fast and clean, has a lot of connections, and is very supportive of Canaria.  
 When Villain Wonderland arrives on March 25th, all Memories players will be able to enjoy this story of magic, happiness, and fairy tale romance.
Play Memories now: 
Download through PlayStore 
Get the latest about Memories at: 
Instagram : https://www.instagram.com/memoriesinteractive.en  
TikTok : https://www.tiktok.com/@memories.interactive 
FB Page : https://www.facebook.com/MemoriesInteractive.EN  
FB Group : https://www.facebook.com/groups/1504739873199996 
Discord : https://discord.gg/qfDnmag