On this event, we sent our two crews to became the speaker and moderator for the Business Day event held on two days before the Public Day event on July 27th, 2017. Our Serious Games Studio Head, Aditia Dwiperdana, along with three speakers from Binus University (Andry Chowanda), Berkarya Indonesia (George E. Siregar), and KDU University (Hilmy Abdul) presented a sharing session on "Bridging the Wide Gap: Talents vs Industry Needs" on 11:00 AM. Our Digital Marketing and Media Relation crew, Luthfi Suryanda Atmojo, also attended this event as a moderator for on "Case Study: Indonesia's Mobile Ads Upward Trend" session with three speakers from Touchten (Anton Soeharyo), Unity (Wei Chong), VMAX, (Tapan Acharya) on 13:00 PM.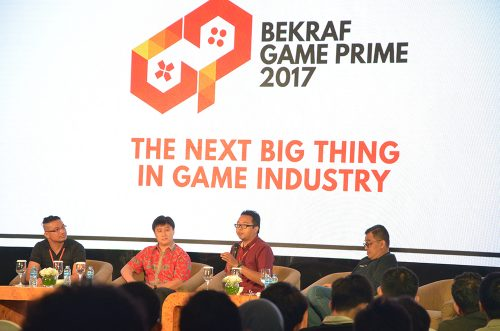 On Bekraf Game Prime 2017 Public Day, July 29th – July 30th, 2017 we set up a big booth to attract attendees with our games. We brought our latest Virtual Reality (VR) games namely "Sniper VR" and "Pasien Terakhir" which got a positive feedback earlier in Java Jazz Festival 2017. We also brought our newest education game, "Game Anak Sholeh" and our latest RPG, "Dungeon Chef". We showcased the prototype of our two upcoming games, "Project Stellar Arena" and "Valithrian Arc". Together with Epson, we brought Epson Moverio BT-300 Smart Glasses and wall projection that transformed a big wall into gigantic touch screen area.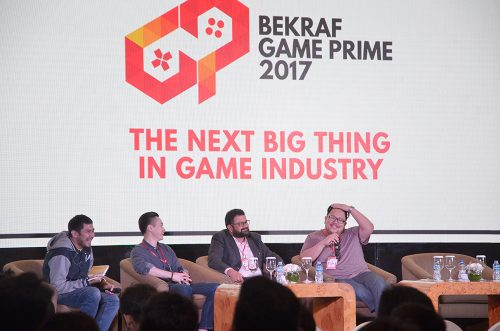 See you on another event, and make sure to check us out when we arrived at your town to spread the fun around!